As Careers in Construction month comes to a close, we were excited to participate in the Build My Future Trade Show last week, underlining our dedication to the construction industry and the communities we serve. Alair Sanibel and Alair Old Naples, luxury custom home builders and renovators, participated in the third annual Build My Future Tradeshow. This event highlighted the significance of skilled trades in the construction industry and reflected Alair's commitment to giving back to the community, a commitment shared by organizations like the National Association of Home Builders (NAHB).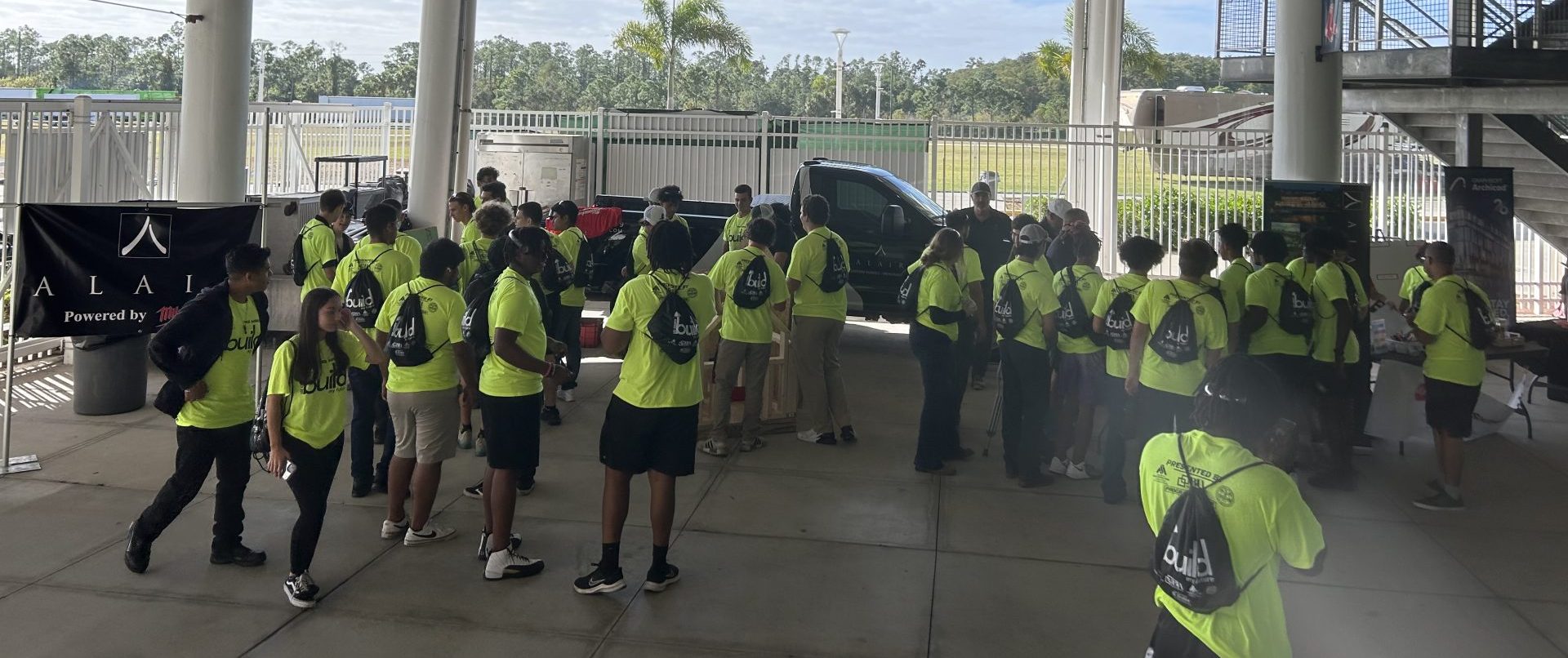 Building Dreams: The Third Annual Build My Future Tradeshow – An Experience to Remember
The third annual Build My Future Lee County career trade show day took place on October 26 from 9:30 a.m. to 12:30 p.m. at JetBlue Park in Fort Myers, Florida. This remarkable event brought together over 40 companies from various aspects of the construction industry, ranging from foundation work to roofing. Both district and adult education students were in for an unforgettable day filled with hands-on introductions to a multitude of building trades. The exhibits, both indoors and outdoors, showcased construction equipment of all sizes, providing students with a comprehensive look at the industry.
The collaboration between the School District of Lee County and the Lee Building Industry Association was not only about showcasing the construction industry but also about addressing the skilled workforce shortage. The proceeds from this event would be directed towards funding construction curriculum in Lee County public schools, thus contributing to the education and future careers of local students.
According to a report by theHome Builders Institute (HBI) published on July 21, 2023, the construction industry requires approximately 723,000 new construction workers annually to meet demand. This is especially relevant in the context of residential construction, which represents 3.2 million of the construction payroll employment of 7.9 million. The shortage of skilled construction labor is a key limiting factor in expanding home construction and improving housing inventory and affordability.
Fueling Passions and Skills: Alair's Impact at the Build My Future Tradeshow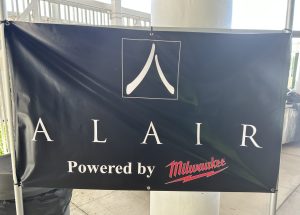 Alair Sanibel and Alair Old Naples brought their A-game to Build My Future. Their tent was a hub of activity with 200 delicious Chick-fil-A breakfast sandwiches that provided students with the energy to explore and learn. Alair also hosted a free raffle with exciting prizes, including two Milwaukee drills, a Milwaukee speaker, and a Milwaukee backpack, complete with an Alair Yeti cup. The partnership with Milwaukee was evident, as their sign proudly proclaimed, "Alair powered by Milwaukee." In fact, all the tools used by Alair at the event were from Milwaukee, underlining their commitment to quality in the industry.
Students who visited the Alair tent were not just passive observers; they were encouraged to participate in building a dog house and learn how to use tools under the guidance of the Alair team. This hands-on experience gave students a taste of the practical side of the construction industry.
Echoes of Inspiration: Shelly Lucas and Glen Harris III on Alair's Remarkable Day 
Shelly Lucas, the Director of Finance at Alair Sanibel, shared her thoughts on the event, saying, "I was impressed at all the interest, participation, and politeness! Students asked lots of questions about construction and about owning your own business."
Glen Harris III, SW FL Regional Partner, expressed his profound appreciation, saying, "I was excited by the remarkable turnout and am truly excited about the aspiring builders of our future. It was so rewarding to be there, and I'm incredibly grateful for the opportunity to have market partner Milwaukee join Alair to make it a great experience for these future construction workers."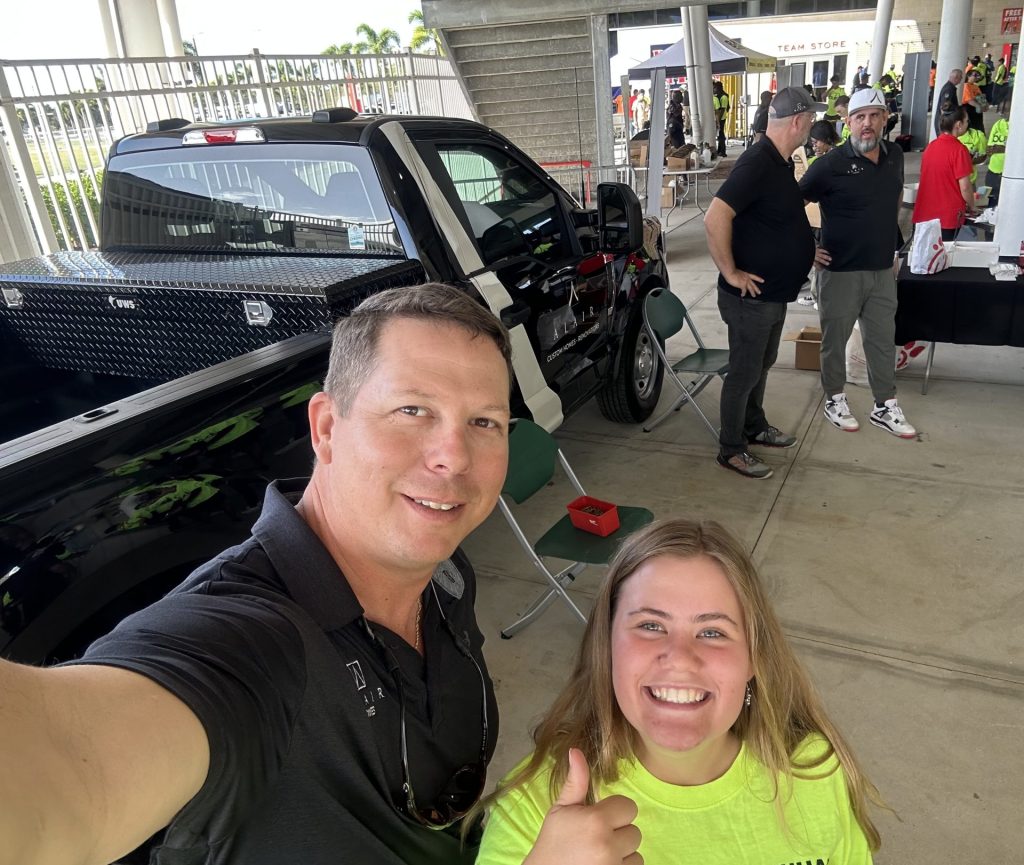 The Alair Team: Meet the Faces Behind the Success
Alair's participation at Build My Future was made possible by a dedicated team. The attendees from Alair included Glen Harris III, Kevin Scott, Bryan Lally, Shelly Lucas, George Nichifor, Brad McIntyre, and Steven Cowan from Alair Naples. Their presence and active engagement with the students added significant value to the event.
In conclusion, Alair Sanibel and Alair Old Naples played a crucial role in the success of the third annual Build My Future Tradeshow, emphasizing their commitment to giving back to the community. This event served as a reminder of the importance of skilled trades in the construction industry and the need to inspire and educate the future workforce.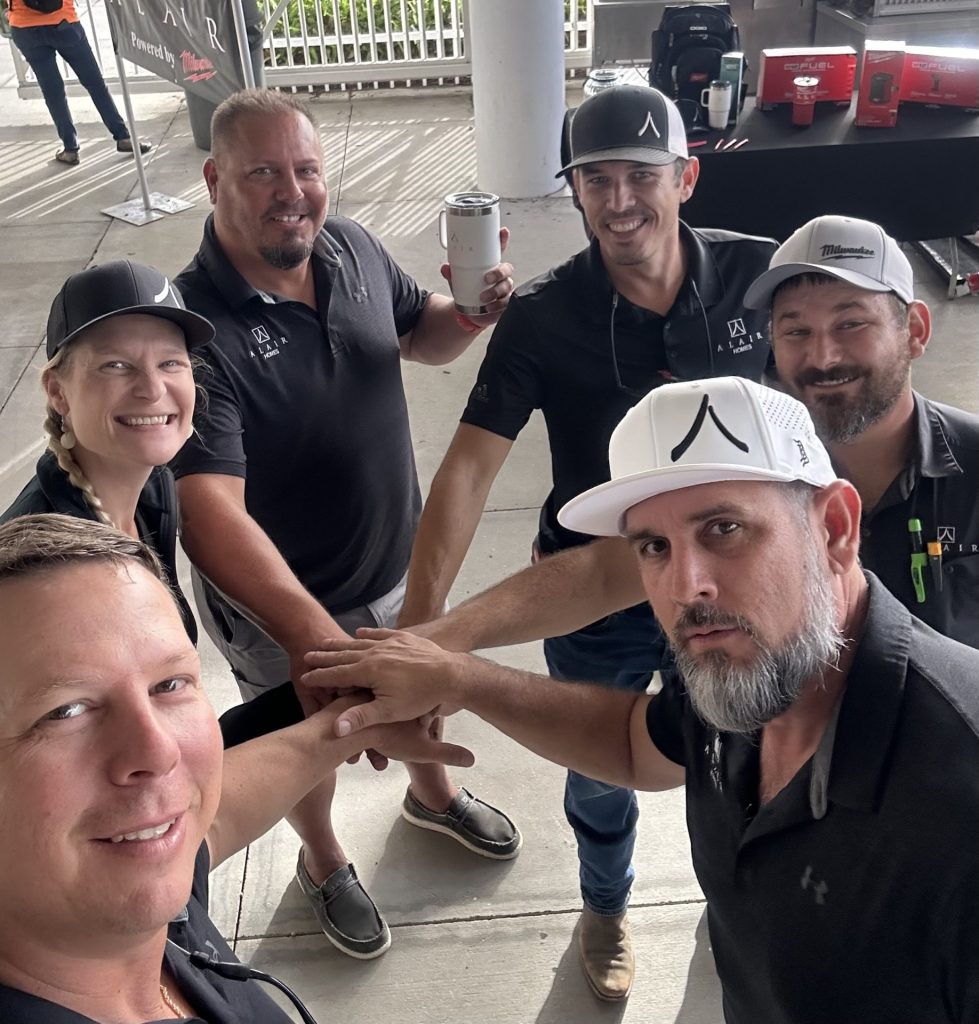 ---
About Alair Homes:
Alair Homes is a renowned construction and remodeling franchise with a strong presence in North America, including over 100 locations. As a leading name in the industry, Alair Homes is known for its unwavering commitment to delivering exceptional craftsmanship and unparalleled customer service.
We understand that your home is not just a place; it's a reflection of your dreams, aspirations, and unique lifestyle. That's why Alair Homes is dedicated to making your construction and remodeling dreams a reality while upholding the highest quality standards and ensuring a seamless experience.
Our experienced team of professionals is passionate about providing an exceptional experience for every project, whether it involves designing and building dream homes, handling renovation projects, or creating custom solutions tailored to your specific needs.
At Alair Homes, we take pride in our deep community engagement and the support we provide to initiatives like the Build My Future Trade Show, which emphasizes the importance of skilled trades in the construction industry and the development of the future workforce. We're more than just a construction company; we're your trusted partner in turning houses into homes and businesses into vibrant, functional spaces.
In Florida, we proudly serve the following key locations:
To learn more about Alair Homes and explore our completed projects, please visit Alair Florida's Website.